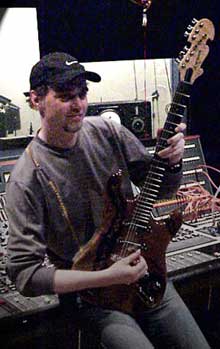 Mads Eriksen has just released his seventh album Redhanded. This is his first record that is not entirely instrumental. Chris Thompson, former Manfred Manns's Earth Band and Alan Parsons Project singer, has co-written and sings on four tracks.

Juvenile Fantasy Mp3 +/- 2Mb.
Listen to Mads Eriksen, words can not describe how good this man is! A must for every guitar player to here this.
"Thanks Mads you made my day" Joh Lang.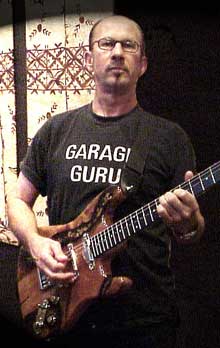 When Chris phoned me to see one of my guitars in the York street studios, I was over the moon. Chris is the "Voice of New Zealand." I ask him who would be playing the lead guitar? His answer, " Mads Eriksen." The best guitarist in the world!"
Chris joined Manfred Mann's Earth Band in 1974. Since becoming a member of the band, Chris has sung on such international hits as Blinded By The Light, which reached No.1 in the U.S.
Chris has over 20 Lp's / Cd's to his name.
"Thank's Chris for years of fantastic songs and more to come, keep rocking " Joh Lang

BurningLight.mp3 +/- 2 Mb.
See the Chris Thopson website :

http://www.christhompson-central.com